Night Owls - May 2018
Attend this FREE networking event and be part of a dynamic and thriving business community and network.


14 May 2018
Kedron-Wavell Services Club
5.30pm - 7.30pm
FREE for BNCC Members and Guests that are attending for the first time.


---
Tamara Simon (The BSI) and Andrew Konefal (Yellow Brick Road - Brendale) will be hosting Night Owls in May. Join us to hear the following topics discussed:
Shh Don't Mention the 'S' Word
The BSI
Mention the words 'policy and procedures' and most people either cringe or roll their eyes at you. When you mention these words or 'systems' to a small business owner, the usual response is: "I know I need them but…"
And often after the "but" comes
"I'm too busy"
"I don't have the time"
"We've got them but they don't work or no one uses them"
Sound familiar?
This straight talking presentation will show you:
why systems are essential (really)
3 mistakes when building systems
1 simple strategy to manage interruptions
Title
Yellow Brick Road - Brendale
Topic

---
Speakers:

Tamara Simon

Tamara Simon is the Simple Systems Specialist known as The BSi.
Where most people see things as they are, Tamara sees things differently – she sees things in systems which reveal how things can be.

As a Speaker, Author and Coach driven by curiosity, change and simplicity, she helps small business owners solve problems and find untapped opportunities so they can implement simple systems which save time and make money.

With over 20 years' experience in change management and business improvement, Tamara specialises in helping her clients get CLEAR on their Business, People and Systems so the business becomes simple, profitable and one everyone actually loves.

Tamara has published her first 2 business books including the first business book specifically for RTOs: The Five Little Business Pigs and The Five Little RTO Pigs.

Tamara's leadership and management expertise was recognised as a Finalist in the Queensland Telstra Business Women's Awards and the Australian Institute of Management (AIM)'s Excellence Awards. She is a Founding Contributing Author for Smallville – the website for small business owners who think big and her articles have also been published by Chamber of Commerce and Industry Queensland (CCIQ) and Women's Network Australia.

---
Andrew Konefal
Bio
---
Book today via Meetup.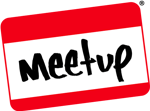 Come along and network with like minded people in a fun, casual environment at Kedron-Wavell Services Club. Have a drink or simply chat, this is a great opportunity to meet new people, find suitable referral partners or direct clients needing your service.
---