Night Owls - JULY 2017
Attend this FREE networking event and be part of a dynamic and thriving business community and network.

3 July 2017

Kedron-Wavell Services Club
5.30pm for 6.00pm start
Networking 8pm to 8.30pm

FREE for BNCC Members and Guests that are attending for the first time
---
CyberGuru
CyberGuru is your award-winning and professional Information Communications and Technology (ICT) partner delivering flexible and cost-effective consultancy, design, support and training solutions. Our computer solutions are specifically tailored to our clients, empowering and enabling them to make the most effective use of their technology.
This month's Night Owls proudly presented by CyberGuru
---
Book today via Meetup.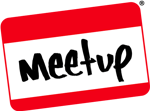 Upcoming Events
Come along and network with like minded people in a fun, casual environment at Kedron-Wavell Services Club. This month proudly presented by Kitney Occupational Health & Safety. Read More
BNCC invites members, guests and local businesses to celebrate Queensland Small Business Week with us at our special event. The event will include BNCC member presentation tables and guest speakers. Read More
Come along and network with like minded people in a fun, casual environment at Kedron-Wavell Services Club. This month proudly presented by Sarinas Legal. Read More