Night Owls - May 2017
Attend this FREE networking event and be part of a dynamic and thriving business community and network.

8 May 2017

Kedron-Wavell Services Club
5.30pm for 6.00pm start
Networking 8pm to 8.30pm

FREE for BNCC Members and Guests that are attending for the first time
---
Kitney Occupational Health and Safety
Kitney OHS provides health, safety, quality and environmental services to small, medium and large organisations.

Our objective is to make sure these areas are well managed and the business gains from their investment. We help businesses keep people safe and ensure their legal obligations and business needs are met. Our clients include manufacturing, commercial, maritime, agricultural, service industry, food and not for profit organisations. We work with directors, business owners, managers, WHS managers, HR managers and lawyers, tailoring services to suit business needs.

In mid-2017 Kitney OHS will launch an e-commerce website that will provide affordable and cost-efficient health, safety, quality and environmental management documents for business. These documents, our consultancy practice and workshops will assist businesses maintain a safe, healthy and productive workplace, together with compliance to legal obligations and other requirements such as tenders and pre-qualifications.

Visit our website or contact us on 07 3014 1233 to find out how our services can assist your business.
Kitney OHS
For better, safer workplaces

This month's Night Owls proudly presented by Kitney Occupational Health and Safety
---
Book today via Meetup.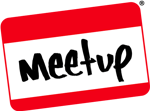 Upcoming Events
In business, we all have a great story to tell. Mark Cusack from Cusack Communications will explain why that story is easier to deliver and harder to maintain than ever before. Read More