About Signature Events
BNCC host Business Events throughout the year, attracting public figures, politicians and high profile speakers.
These events present topical and current event subjects, while providing all attendees an opportunity to meet and network with interesting business people and community members.
Be at the forefront of information and developments with the people in the know.
Upcoming Signature Events
June 14, 2017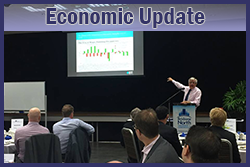 Join us to hear Dr Caton's view of the major economies - particularly the US and China - as well as the Australian economy.