About Us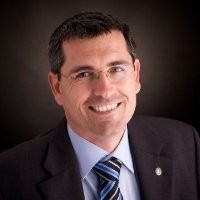 The BNCC is a not for profit organisation with the overall vision of "Building a Business Community to Support Each Other". Our geographic region is the Brisbane North area centred around Chermside.
We are a member of the Australian Chamber of Commerce and Industry and affiliated to the International Chamber of Commerce with over 1400 Chambers worldwide.
As a not for profit organisation, our Executive Committee are all volunteers and donate their time and efforts because they are passionate about helping to develop business on the Brisbane Northside. The only paid positions are the secretariat and website administrator who are employed for a few hours each month to assist in the administrative function and to organise the event marketing and bookings.
Executive Committee
The executive committee provides effective overview of all aspects of management, including strategic direction, planning, managing and evaluating resources to achieve agreed objectives in line with the aims and goals of the Chamber.