Donna Thistlethwaite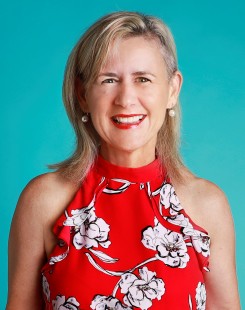 Donna Thistlethwaite is an award-winning entrepreneur and an accomplished speaker and trainer on mental health and resilience.
In 2012 Donna was a corporate HR professional at the peak of her career, but experienced a mental health crisis that culminated in jumping from Brisbane's Story Bridge.
She frequently shares her journey and insights to empower and equip leaders and individuals with awareness and strategies to build personal and team resilience.
Donna is a Principal Master Mental Health First Aid Instructor and a Resilience at Work (R@W) Facilitator. She is also a highly regarded keynote speaker to the corporate and conference market.