Night Owls - APRIL 2017
Attend this FREE networking event and be part of a dynamic and thriving business community and network.


3 April 2017
Kedron-Wavell Services Club
5.30pm to 7.30pm
Networking 8pm to 8.30pm


FREE for BNCC Members and Guests that are attending for the first time
---
This month's Night Owls proudly presented by Cusack Communications
Perception Matters

In business, we all have a great story to tell. Mark Cusack from Cusack Communications will explain why that story is easier to deliver and harder to maintain than ever before.

In this presentation Mark will focus on the link between reputation, perception and customer retention.

Drawing upon his expertise and experience in Public Relations, Content Marketing and Brand Development, Mark will explore how business now faces considerable opportunity as well as risk in presenting a narrative to consumers.

---
Speaker: Mark Cusack, Director and Owner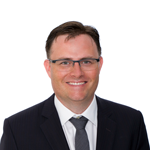 Mark is the Director and owner of Cusack Communications, a full-service branding, copywriting, digital, PR and design agency based in Wavell Heights. Cusack Communications provides marketing solutions to small, medium and large businesses and helps them to understand and connect with their target audiences.

Mark has more 20 years' experience working in both Australia and the UK. He began his career in the mid 1990s as a journalist for the ABC in Brisbane and for WinTV in Townsville. He then worked as a media advisor for politicians in both the State and Federal Governments. In 2002 Mark moved to the UK and for a decade oversaw communications for urban regeneration projects in London. Returning to Australia, in 2014 Mark was appointed Director of Strategic Marketing for West End agency, Focused Marketing, before launching his own firm, Cusack Communications, in 2016.
---
Book today via Meetup.


Upcoming Events
Tickets are now available for our signature Welcome drinks to kick off 2024. Read More
SAVE THE DATE!
The Brisbane North Chambers International Womens Day Long Lunch will be returning in 2024. Save the date, and watch this space for more details coming soon!! Read More