Night Owls - april 2018
Attend this FREE networking event and be part of a dynamic and thriving business community and network.


9 April 2018
Kedron-Wavell Services Club
5.30pm - 7.30pm
FREE for BNCC Members and Guests that are attending for the first time.


---
Tameka Bramwell (Bramwell Partners) and Chris Lehmann (Tradesmen on Time) will be hosting Night Owls on 9 April. Join us to hear from our two hosts as they discuss:
A New Approach to Compliance

Bramwell Partners, Tameka Bramwell
Often as business owners we struggle to identify if compliance is contributing to turnover or just another expense. Traditionally we think that compliance costs a lot of time and money.

What if someone could show you how to take "Compliance" and use it to leverage your business?

Bramwell Partners will introduce Chamber members to an approach to HR, Safety and Quality Compliance that focuses on establishing business systems that:
are cost effective,
are supportive,
promote team engagement,
create a sustainable business,
provides your business with a point of difference,
mitigate risk,
maximise opportunity


For more information on Tameka Bramwell click here.
---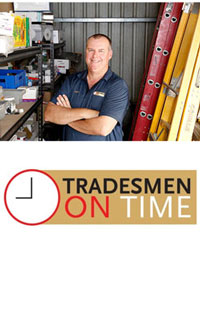 Tradesmen on Time, Chris Lehmann
People in their homes and their businesses are increasingly faced with competing challenges:
An explosion of "choice" in products and services and deregulation in licensing and standards ... vs ... an increase in legislative requirements, public appetite for litigation, and government red tape.
TMOT will also touch on the challenges posed by the sharing economy and the disruption of platforms such as AirTasker, Service Seeking, Gumtree etc from the point of view of licensed trades and customers alike.

Bearing this in mind ... from the point of view of licensed building and engineering trades, I will highlight the importance of:
Getting the right advice - knowing what you need to do to be compliant and safe
Making the right decisions - once you have the advice what do you do with it?
Using the right people - qualified, insured, reputable
Keeping the right records - demonstrating compliance


For more information on Chris Lehmann click here.
---
Book today via Meetup.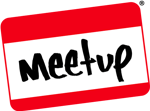 Come along and network with like minded people in a fun, casual environment at Kedron-Wavell Services Club. Have a drink or simply chat, this is a great opportunity to meet new people, find suitable referral partners or direct clients needing your service.
---
Upcoming Events
Tickets are now available for our signature Welcome drinks to kick off 2024. Read More
SAVE THE DATE!
The Brisbane North Chambers International Womens Day Long Lunch will be returning in 2024. Save the date, and watch this space for more details coming soon!! Read More