Night Owls - march 2018
Attend this FREE networking event and be part of a dynamic and thriving business community and network.


5 March 2018
Kedron-Wavell Services Club
5.30pm - 7.30pm
FREE for BNCC Members and Guests that are attending for the first time.


---
Mark Cusack (Cusack Communications) and Peter Lucas (Kestrel Solutions) will be hosting Night Owls on 5 March. Join us to hear the following topics discussed:
Making the Most of Marketing
Cusack Communications
Mark Cusack is the Director of Cusack Communications and he passionately believes every business has a compelling story to tell. 'Making the Most of Marketing' is Mark's introduction to how easy it can be to unlock your hidden brand story and more effectively reach your target audience.

Hands on presentation - Growing your business through increase referrals
Kestrel Solutions
Ask yourself the following questions:
What percentage of my business comes from referrals?

How many referrers do I have?
Do I have a process for increasing referrals?
Do I have a plan for increasing referrals?


In this hands on presentation you will get to answer those questions for yourself and come away with an improved referral system.
---
Speakers:

Mark Cusack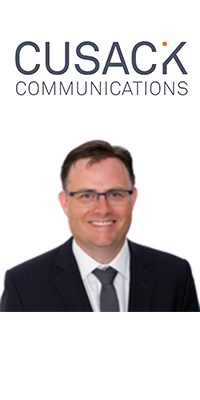 Mark is the Director and owner of Cusack Communications, a full-service branding, copywriting, digital, PR and design agency based in Wavell Heights. Cusack Communications provides marketing solutions to small, medium and large businesses across South East Queensland.
Mark has more than 20 years' experience working in both Australia and the UK. He began his career in the mid 1990s as a journalist for the ABC in Brisbane and for WinTV in Townsville. He then worked as a media advisor for politicians in both the State and Federal Governments. In 2002 Mark moved to the UK and oversaw Communications for urban regeneration projects in London in the lead up to the 2012 Olympics. Returning to Australia, in 2014 Mark was appointed Director of Strategic Marketing for West End agency, Focused Marketing, before launching his own firm, Cusack Communications, in 2016.
---
Peter Lucas
The Director of Kestrel Solution, Peter Lucas, is a Chartered Accountant and is also a member of the Turnaround Management Association Australia and the Australian Reconstruction Insolvency Turnaround Association. He has over 38 years' experience in helping small to medium sized businesses. During this period of time he has had hands on experience of running in excess of 150 businesses. This covers a wide range of industries from manufacturing, construction, retail, importing and exporting, property management, media organizations, license clubs, hotels, motels, restaurants, boat building and many more. During this period he has been involved in the negotiations sale of in excess of 70 businesses. These businesses that he has run or/and sold have Turnover ranging from as little as $300,000 to in excess of $100,000,000. In one instance, he generated increased the size of business from 25 to 75 staff and made over $100,000,000 net profit in a 10 week period. In another instance, he increased the value of the asset by in excess of 250%. The asset value was an eight figure sum.
---
Book today via Meetup.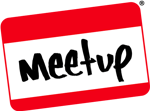 Come along and network with like minded people in a fun, casual environment at Kedron-Wavell Services Club. Have a drink or simply chat, this is a great opportunity to meet new people, find suitable referral partners or direct clients needing your service.
---
Upcoming Events
Tickets are now available for our signature Welcome drinks to kick off 2024. Read More
SAVE THE DATE!
The Brisbane North Chambers International Womens Day Long Lunch will be returning in 2024. Save the date, and watch this space for more details coming soon!! Read More