Night Owls - SEPTEMBER 2018
Attend this FREE networking event and be part of a dynamic and thriving business community and network.


3 September 2018
Kedron-Wavell Services Club
5.30pm - 7.30pm
FREE for BNCC Members and Guests that are attending for the first time.


---
Peter Bailey (Qld Finance & Leasing) and Richard Comer (The Vehicle Broker) will be hosting Night Owls in September. Join us to hear the following topics discussed:
What's changed in finance
Qld Finance & Leasing
Peter Bailey is a broker at QF&L and believes that by understanding how financier's think when assessing a loan aplication, he is able to ensure his clients are able to borrow correctly in the first place, thereby saving them time and money.
With the recent Royal Commission into the Banking & Finance Industry resulting in a number of significant changes, this is an ideal opportunity for BNCC members to gain an insight into how some of these changes will impact their future borrowing needs.

At Night Owls Peter will
• Tell you more about QF&L
• Provide you with an insight into how financiers lend
• Help you to understand some of these changes
• Explain how to get you & your business finance ready.
---
How we save you time and money
The Vehicle Broker
Looking for a new car? At September Night Owls Richard Comer will explain how his business, The Vehicle Broker, can help save you time and money.
Specialising in finding new and used vehicles for individuals and business, The Vehicle Broker can help with sourcing, aftermarket concierge and financing.

Richard began his career in hospitality and worked for more than 15 years in the food and beverage industry. He moved into car sales in the late 2000's and Richard says it was this background and combination of careers that drove him to set up The Vehicle Broker.

"I have a passion for looking after people, but I also hate seeing people get ripped off. I decided to put those two things together, and that's how The Vehicle Broker was born."
---
Book today via Meetup.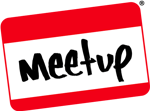 Come along and network with like minded people in a fun, casual environment at Kedron-Wavell Services Club. Have a drink or simply chat, this is a great opportunity to meet new people, find suitable referral partners or direct clients needing your service.
---
Upcoming Events
BNCC Members, gather your team together for our 2023 Trivia Night. Read More
SAVE THE DATE! Tickets will soon be available for our signature Welcome drinks to kick off 2024. Read More
SAVE THE DATE!
The Brisbane North Chambers International Womens Day Long Lunch will be returning in 2024. Save the date, and watch this space for more details coming soon!! Read More