BNCC Members in the Community
Drive for Life
I (Mark Passfield) have a simple philosophy that I live by 'if you live in or identify with a community, you need to give back to this community'.
Brisbane North Chamber of Commerce (BNCC) is not only a way to meet and do business with other businesses it is a business community. Those that are members of the BNCC contribute to the business community that they identify with. We not only have a responsibility to the Brisbane North Business community we also have a responsibility to the wider community.
I recently caught up with Louise Paschke from the Salvation Army and she has challenged the BNCC Members to get involved with their local community through their Drive for Life service. A simple gift of time.
Drive for life is an organisation that helps young people who are overcoming adversity to obtain their driver license. Drive for life is a mentoring program that helps these young people accumulate driving hours towards achieving their driver license. Just a couple of hours a month is what Louise is asking of volunteers to improve the young participants chances of employment and social interaction. The young participants are then asked to contribute to their community in return.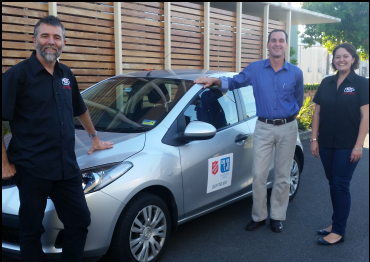 For more information about 'Drive for Life' either view the website or call Wayne:

https://www.youthoutreachservice.org/driveforlifeyos

Wayne (Brisbane North)
ph: 0419753610
email: wayne.norford@aue.salvationarmy.org

Brisbane North Chamber of Commerce is helping our Brisbane North Community.

Mark Passfield
Executive Committee Member
Brisbane North Chamber of Commerce

---
The information and offering contained in this message is provided by the BNCC as information only and has not been reviewed, endorsed or recommended by the BNCC in any way.
More Recent News
SAVE THE DATE!
The Brisbane North Chambers International Womens Day Long Lunch will be returning in 2024. Save the date, and watch this space for more details coming soon!! Read More
Tickets are now available for our signature Welcome drinks to kick off 2024. Read More
BNCC members are invited to join the VCC Christmas Party at VCC member pricing! Read More