Get to know …
Jason Borody, founder and director of Vividus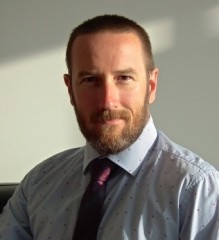 Jason Borody is the founder and director of Vividus, a full service marketing and business development agency located in North Brisbane and servicing clients Australia wide. He enjoys new experiences and a good challenge. When he's not working, you're likely to find Jason outdoors, entertaining friends, or spending time with his wife and kids.

Jason holds formal qualifications in marketing and finance and has over 20 years experience in marketing management, education and public speaking spanning various industries in Australia and Europe. He has worked with leading companies including Microsoft, Weet-Bix, Branston, Allianz, the Australian Medical Association and Medtronic.
Jason was introduced to BNCC in 2016 and currently serves in an executive role providing marketing and communications advice. He enjoys meeting new people and connecting with other small businesses to seek out mutually beneficial opportunities.

Vividus prides itself on helping people gain more out of life through successful business.
Vividus offers a comprehensive range of marketing services from strategic planning to all areas of implementation - effectively consolidating and integrating marketing both online and offline (see vividus.com.au for a full list of services). The ease and convenience of this integrated approach, as well as the synergistic benefits it provides, have led to many happy clients.
Contact Jason to find out how Vividus can support your marketing and business development on 1300VIVIDUS (1300 84 84 38) or Jason@vividus.com.au.

More Recent News
SAVE THE DATE!
The Brisbane North Chambers International Womens Day Long Lunch will be returning in 2024. Save the date, and watch this space for more details coming soon!! Read More
Tickets are now available for our signature Welcome drinks to kick off 2024. Read More
BNCC members are invited to join the VCC Christmas Party at VCC member pricing! Read More