Brisbane Northside ABW Program – Support Tomorrow's Entrepreneurs

About the Program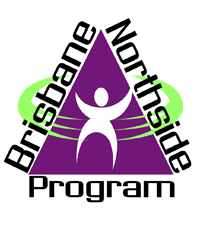 The Australian Business Week (ABW) program began in 1993 and is now a dynamic Australia wide competition with many secondary schools entering teams in the competition. ABW is an enterprise education program giving the students a holistic experience of the business environment. The program provides the students with a perspective beyond the conventional, business orientated course within the education system.
The program offers students the opportunity to learn about managing a business whilst working with business people.Teams usually have ten members (students) plus mentors with backgrounds in the business world. Each team forms an Australian listed company, assumes the various roles of a typical management team and gains 'hands-on' experience in making all decisions affecting the company's performance in the market place.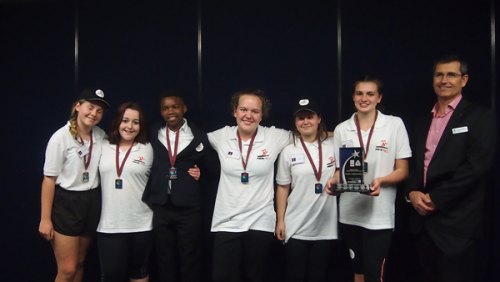 Teams compete against other company teams in managing their companies over a simulated two year period. The students occupy the management positions with the mentors providing guidance drawing upon their own experience and knowledge of the business environment.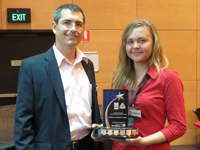 The Brisbane North Chamber of Commerce has been a supporter and sponsor of the Brisbane Northside Australian Business Week since its inception in 2002. The program begins in late July and involves teams drawn from years 7-12 representing state and private schools within the Brisbane North region.
Each team in the program prepares a biennial shareholders report, holds a shareholders meeting, creates a website and mounts a trade display, all for judging. The final day of judging occurs in early September at a central venue, and community members are invited to attend the shareholders meetings and/or the trade fair which showcases each team's display.
Sponsorship Opportunities
In anticipation of BNCC member support and interest in this program, the co-ordination team is pleased to offer the following sponsorship opportunities for the 2017 Brisbane Northside ABW program:
Awards Function Catering - $500 (4 available)
ABW Licence Fee - $300 (1 available)
Trade Display Furniture Hire - $250 (2 available)
Medallions - $100 (4 available)
Team Section Winners - $value and/or team prize of choice (16 available)
Most Valuable Team Member Winners - $value and/or individual prize of choice (up to 12 winners)
In most instances, for your sponsorship you will receive:-
Naming rights for that particular aspect of the program.

Acknowledgement in all marketing and reporting, including by individual schools where appropriate.
Invitation for representative/s to attend and present an award at the awards evening.
Acknowledgement at the awards evening, including in the official awards evening program.
Invitation to distribute marketing materials and/or erect a banner at the awards evening. This function attracts approx. 200 attendees

In Kind Support Opportunities
The program also seeks 'in kind' support for the following roles:
Results and Judging Co-ordinator
part time two weeks from late August – early September

act as a central point for team drop off of items for judging
distribute items for judging to judges
collate results from judges over a two week period
collate results from judges on the final day of judging
present results at awards function
Judges
biennial report to shareholders (2 judges available late August)
shareholders meeting (2 judges available 12pm-3pm Fri 8/9/17)
trade displays (2 judges – available 12pm – 3pm Fri 8/9/17)
website (2 judges available late August)
Mentors
available during and/or after school hours
regular team meetings of approx. 1-2 hours weekly
late July – early September
Guest Speakers
retail management, operations, marketing, finance, sustainability,
report writing, making business presentations, selling,
design, marketing collateral, visual merchandising.
available during and/or after school hours
one off presentations
late July – late August
Contact
For a more detailed sponsorship package, to offer assistance and/or for more information on any aspect of the ABW program, please email Colleen Hills at chill25@eq.edu.au or phone her on 0480 070 601.
More Recent News
SAVE THE DATE!
The Brisbane North Chambers International Womens Day Long Lunch will be returning in 2024. Save the date, and watch this space for more details coming soon!! Read More
Tickets are now available for our signature Welcome drinks to kick off 2024. Read More
BNCC members are invited to join the VCC Christmas Party at VCC member pricing! Read More