International Women's Day Breakfast – 8 March

BNCC's 2018 International Women's day breakfast will be held on Thursday 8 March.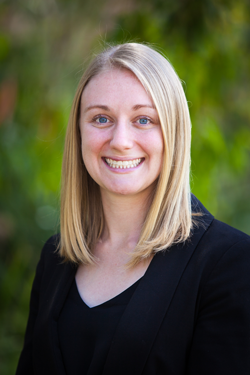 Be sure to secure your tickets for this year's event featuring acclaimed guest speaker Madeline Price, the Director and Founder of the One Woman Project.

Madeline has a burning passion for raising community awareness through her youth-led, volunteer-run, not-for-profit organisation.

Founded in 2013 the One Woman Project has grown to a team of more than 30 volunteers running events and campaigns focused on gender inequality in Australia, Asia and Africa.

Madeline's work in gender equality has seen her recognised as a finalist for both the 2016 Young People's Human Rights Medal as well as the 2015 Queensland Young Australian of the Year. Madeline was also awarded Triple J's annual 25 under 25 award and presented a talk for TEDxUQ on workplace gender certification.
Madeline's presentation to the Chamber breakfast is called "Press for Progress!" She'll discuss her experience setting up the One Women Project, how it relates to International Women's Day, as well as the major issues facing women across the globe today.

For further information and tickets please click here.


More Recent News
SAVE THE DATE!
The Brisbane North Chambers International Womens Day Long Lunch will be returning in 2024. Save the date, and watch this space for more details coming soon!! Read More
Tickets are now available for our signature Welcome drinks to kick off 2024. Read More
BNCC members are invited to join the VCC Christmas Party at VCC member pricing! Read More