START YOUR BUSINESS THE RIGHT WAY
The federal government has relaunched its help tool for new business.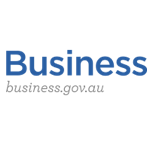 The new 'Starting a Business Guide' covers everything from planning, to Tax, to ABNs, website, licences, insurance, finances and marketing.
The online tool is a step by step guide and is designed to help owners to:
Prepare, plan and make key decisions 
Understand business and tax registrations
Set up operations
Prepare finances
Know the law and how to protect their business.
And while the guide might be targeted at those just starting out, there's a plenty of useful information relevant to all businesses. 
Anyone who remembers the government's previous 87 page starting your business checklist, should find this latest online guide much easier to follow. 
Here's a LINK to the new guide. Let us know what you think.
More Recent News
SAVE THE DATE!
The Brisbane North Chambers International Womens Day Long Lunch will be returning in 2024. Save the date, and watch this space for more details coming soon!! Read More
Tickets are now available for our signature Welcome drinks to kick off 2024. Read More
BNCC members are invited to join the VCC Christmas Party at VCC member pricing! Read More