NORTHSIDE FIRMS GOING GLOBAL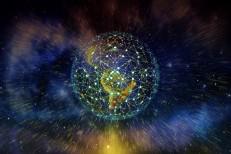 BNCC members recently attended the council's International Business Forum at Virginia Golf Club.
The event was designed to showcase the opportunities and support available to Brisbane businesses looking to take their services to a global market.
Among the international success stories speaking at the event was Sal Battaglia of Banyo firm Perfect Potion.
Sal started his business out of his parents' garage when he was still at university and today his products are sold all around the world.
However, Perfect Potion is still very much a local business with Sal choosing to use local suppliers even though he could be accessing cheaper resources offshore.
The International Business Forum also provided an opportunity to hear about Brisbane's numerous sister city arrangements.
Those partnerships will be brought closer to home in 2019 with Brisbane hosting the Asia Pacific Cities Summit from 7-10 July.
More Recent News
SAVE THE DATE!
The Brisbane North Chambers International Womens Day Long Lunch will be returning in 2024. Save the date, and watch this space for more details coming soon!! Read More
Tickets are now available for our signature Welcome drinks to kick off 2024. Read More
BNCC members are invited to join the VCC Christmas Party at VCC member pricing! Read More