PINK RIBBON BREAKFAST 2018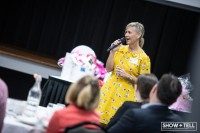 This month BNCC went from blue to pink as we celebrated our annual Pink Ribbon breakfast at Kedron Wavell Services Club.
More 70 guests attended this year's SOLD OUT event on Wednesday 17 October.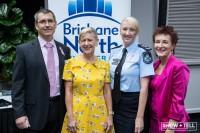 Guest speaker Donna Thistlethwaite, captivated the crowd with her compelling story of transitioning from floundering to flourishing; an incredible journey which was recently featured on the ABC program Australian Story.
The pink theme was proudly embraced by many at the breakfast with strong contenders for the category of best dressed man and woman in pink.
BNCC's annual Pink Ribbon breakfast raises awareness and support for breast cancer with proceeds from raffles and ribbon sales raising vital funds for the Cancer Council.
For more images from the event, check out the album on our Facebook page.
More Recent News
SAVE THE DATE!
The Brisbane North Chambers International Womens Day Long Lunch will be returning in 2024. Save the date, and watch this space for more details coming soon!! Read More
SAVE THE DATE! Tickets will soon be available for our signature Welcome drinks to kick off 2024. Read More
BNCC members are invited to join the VCC Christmas Party at VCC member pricing! Read More