FREE SOCIAL MEDIA WORKSHOP FOR BUSINESS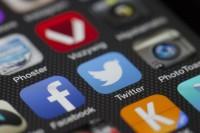 Brisbane City Council is offering a free social media workshop for business owners.
 
If you're not already using social media in your business, getting started can be a daunting and time-consuming process. Part of the problem can be not knowing which platform is right for your business.

Whether its Twitter, Facebook, Instagram, Snapchat or LinkedIn, each service has plenty of advantages and disadvantages depending on the type of business you're running and the customers you're trying to reach.  
This workshop will show how social media can be one of the easiest to use and most effective tools for your business. Learn how to create and engage your own online community and how to translate that to sales.
 
Social Media Workshop
Chermside Library
Saturday 13 October, 10am – 11.30am
Click here for further information and bookings.
More Recent News
SAVE THE DATE!
The Brisbane North Chambers International Womens Day Long Lunch will be returning in 2024. Save the date, and watch this space for more details coming soon!! Read More
SAVE THE DATE! Tickets will soon be available for our signature Welcome drinks to kick off 2024. Read More
BNCC members are invited to join the VCC Christmas Party at VCC member pricing! Read More