THE BUSINESS OF HEALTH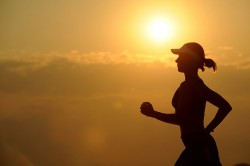 As the saying goes, if you've got your health, nothing else matters.
For those working the long hours of business, caring for your health as well as that of your family is just as important as the care you have for your customers.
The problem many of us have in dealing with health issues is not necessarily motivation, but too much choice and complexity.
From aged care to fitness, the wellness industry is big business and as customers we're looking for people we can trust.
The good news is the chamber has some of Brisbane's leading health and wellness specialists amongst its members.
There's no need to spend hours trawling through online reviews when you have privileged access to local expertise.
From exercise equipment to retirement living, from eyecare to fitness and wellbeing specialists, one of the best referrals you can make is reaching out to a fellow BNCC member.
The great thing is you don't need to go far to find what you're looking for. Simply visit the 'members' section of the website and click on 'Health and Wellness under the industry listing.
Here you'll find a number of the northside's leading Health and Wellness firms including :
Using industry listings not only makes it easier to find the right connection, you'll also discover some fantastic offers exclusive to chamber members.
*** PLEASE NOTE ***
If you're a current chamber who is running a 'Health and Wellness' business and you're not under the industry listing please contact us so that we discuss placing you under the correct list.   
More Recent News
SAVE THE DATE!
The Brisbane North Chambers International Womens Day Long Lunch will be returning in 2024. Save the date, and watch this space for more details coming soon!! Read More
SAVE THE DATE! Tickets will soon be available for our signature Welcome drinks to kick off 2024. Read More
BNCC members are invited to join the VCC Christmas Party at VCC member pricing! Read More