Meet Scott Cutmore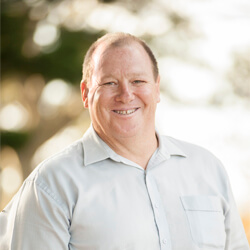 Scott Cutmore is Director, Accounting and Taxation, at McConachie Stedman.
With more than 30 years' experience in the accounting industry, Scott's career began in the early 1980s in the Southern Downs before he moved to Toowoomba and joined the McConachie Stedman team.
Scott's work is predominantly focused on income tax but he also has extensive knowledge in peripheral taxes such as GST and Payroll Tax.
His experience and specialist background allows him to work with clients from accross industry including trades, medical practices, transport and logistics, manufacturing, and primary producers.
In 2000 Scott was appointed a Director at McConachie Stedman. At the time, the introduction of the GST was a major issue and Scott travelled extensively throughout the region meeting with clients and helping them to understand and adapt to the new tax system.
After almost three decades with the firm, Scott still loves solving complex tax issues for his clients.
For further information about McConachie Stedman please visit their website or call direct on 07 3256 0058.
More Recent News
SAVE THE DATE!
The Brisbane North Chambers International Womens Day Long Lunch will be returning in 2024. Save the date, and watch this space for more details coming soon!! Read More
SAVE THE DATE! Tickets will soon be available for our signature Welcome drinks to kick off 2024. Read More
BNCC members are invited to join the VCC Christmas Party at VCC member pricing! Read More