Innovation In Adversity
Out of adversity have come some incredible stories of how BNCC members are adapting their businesses as well as their business offers in order to keep going through COVID-19.
These are just a few of the inspirational examples of northside businesses finding new ways to connect with their clients.
---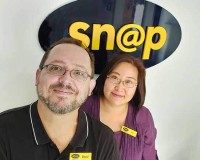 Our major partners at SNAP Print & Design, Geebung are a great example of setting up a contactless work environment. Over the years clients had been used to dropping into the SNAP office to collect their print orders. However, MJ and David from SNAP have now moved almost all of their client interactions online where people can order and pay for their printing as well as have it delivered. And if you do need to drop by, they've even set up a zero contact collection point beside their Geebung office.
---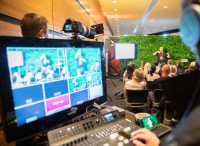 Another of our major partners, Show & Tell Productions, has responsed to the rapid increase in online broadcasting. While Show + Tell continues to provide video production, animation and photography services, they now also offer high quality livestreaming for those clients needing to communicate with clients, staff and the public. To find out more contact Hemma at Show and Tell here.
---

Regular Night Owls attendees will know Maureen Cuskelly from Michael Hill Chermside. Earlier this month Maureen advised us Michael Hill's Chermside retail outlet, like so many other shops, was having to close its doors to the public. However, this week BNCC was contacted by Maureen to advise that Michael Hill has now launched face to face virtual appointments to help guide their customers in finding the perfect gift or engagement ring. Check out their virtual appointments site here.
---

Many businesses are taking stock at this unprecedented time by reviewing and updated their existing marketing and business systems. Efficient, effective and responsive systems will be key tools for a number of firms on the road to recovery. BNCC member Accentis specialises in business management software solutions and is responding to the twin challenges of firms looking for new systems but also needing to manage cash flow at this time. Accentis, recently extended their 12-month interest free payment period out to 36 months. You can find out more about Accentis here.
---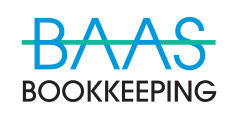 It's great to see a number of chamber members offering advice and support online to other businesses.  Of particular note is Gary and the team at BAAS bookkeeping who've been hosting free weekly webinars on a range of important business topics. You can find out more including the time of the next BAAS webinar via their Facebook page.
---
More Recent News
SAVE THE DATE!
The Brisbane North Chambers International Womens Day Long Lunch will be returning in 2024. Save the date, and watch this space for more details coming soon!! Read More
Tickets are now available for our signature Welcome drinks to kick off 2024. Read More
BNCC members are invited to join the VCC Christmas Party at VCC member pricing! Read More