Introducing The Bne Marketplace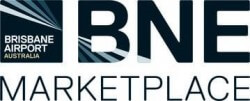 Brisbane Airport Corporation has launched BNE Marketplace, an innovative solution designed to support the airport's retailers during coronavirus.
BNE Marketplace is an online airport retail store where consumers can access the products they'd normally buy whilst moving through the airport terminal.
However, with passenger numbers down 96%, Brisbane Airport Corporation (BAC) wanted to find a way to help its retailers who are normally holding millions of dollars' worth of stock.
The Marketplace went from concept to live site in just 16 days with BAC proudly announcing the site had enabled some 25 staff to say in work.
Click here to access the hundreds of products now on sale via BNE Marketplace.
BAC is a major partner of Brisbane North Chamber of Commerce. In addition, BNCC Executive Committee Member Milan Pavasovic represents the chamber as part of BAC's Brisbane Airport Community Aviation Consultation Group.
More Recent News
SAVE THE DATE!
The Brisbane North Chambers International Womens Day Long Lunch will be returning in 2024. Save the date, and watch this space for more details coming soon!! Read More
SAVE THE DATE! Tickets will soon be available for our signature Welcome drinks to kick off 2024. Read More
BNCC members are invited to join the VCC Christmas Party at VCC member pricing! Read More