BNCC WelcomeS 96five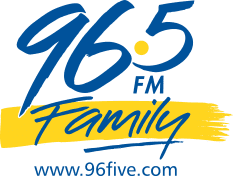 Brisbane North Chamber of Commerce is pleased announce 96fiveFM as our latest major partner organisation.
As Queensland's largest community radio station, 96five is focused on strengthening Brisbane families through positive, uplifting and creative content.
The station's Mat Tipping said 96five listeners tune in to be entertained by contemporary music from across the decades, as well as being encouraged with an uncompromising message of hope.
"Together with our loyal Listeners and station sponsors, 96five is committed to creating a community the whole family can be a part of.
"It is a great pleasure for us to partner with Brisbane North Chamber of Commerce in continuing to build a healthy, strong and positive city."
BNCC president Simon Penrose said it was an exciting development to have such a well-known and respected media partner now onboard with the chamber.
"96five is a much-loved station across Brisbane.
"This partnership represents a fantastic opportunity for the chamber to connect with 96five's family audience, many of whom are mum and dad small business owners." 
Tune in or listen online at www.96five.com
96five FAMILY'S NUMBER ONE!
More Recent News
SAVE THE DATE!
The Brisbane North Chambers International Womens Day Long Lunch will be returning in 2024. Save the date, and watch this space for more details coming soon!! Read More
Tickets are now available for our signature Welcome drinks to kick off 2024. Read More
BNCC members are invited to join the VCC Christmas Party at VCC member pricing! Read More