Economic Impact Of Coronavirus Outbreak

Brisbane North Chamber of Commerce is paying close attention to the latest developments and economic impact of the Novel Coronavirus outbreak.
 
The World Health Organisation has declared a global health emergency with to date more than 82,000 cases and tragically more than 2,800 deaths.
 
Locally, the economic impact is expected to be significant with Brisbane City Council advising some restaurants and retailers have experienced a two thirds drop off in trade over recent weeks. 
 
With the risk of a billion dollar hole appearing in Brisbane's economy, the chamber is backing the council's push for a Buy Local Blitz to support local businesses.
 
BNCC also notes the State Government has recently launched a $27m Industry Recovery Package. This package includes specific support for tourism operators and hospitality providers as well exporters and fisheries.
 
Chamber President Simon Penrose this month wrote to BNCC members asking them to advise whether and how they had been impacted by the outbreak.
 
"We received a number of responses from members who've already experienced a drop off in trade and have genuine concerns about the impact on turnover.
 
"It's important that decision makers hear about the real day to day challenges being faced by northside business, and I'm pleased we've been able to pass the information we've collected directly along to Government,"
 
If you're a northside business owner who has been impacted by the Coronavirus outbreak we'd still like to hear from you.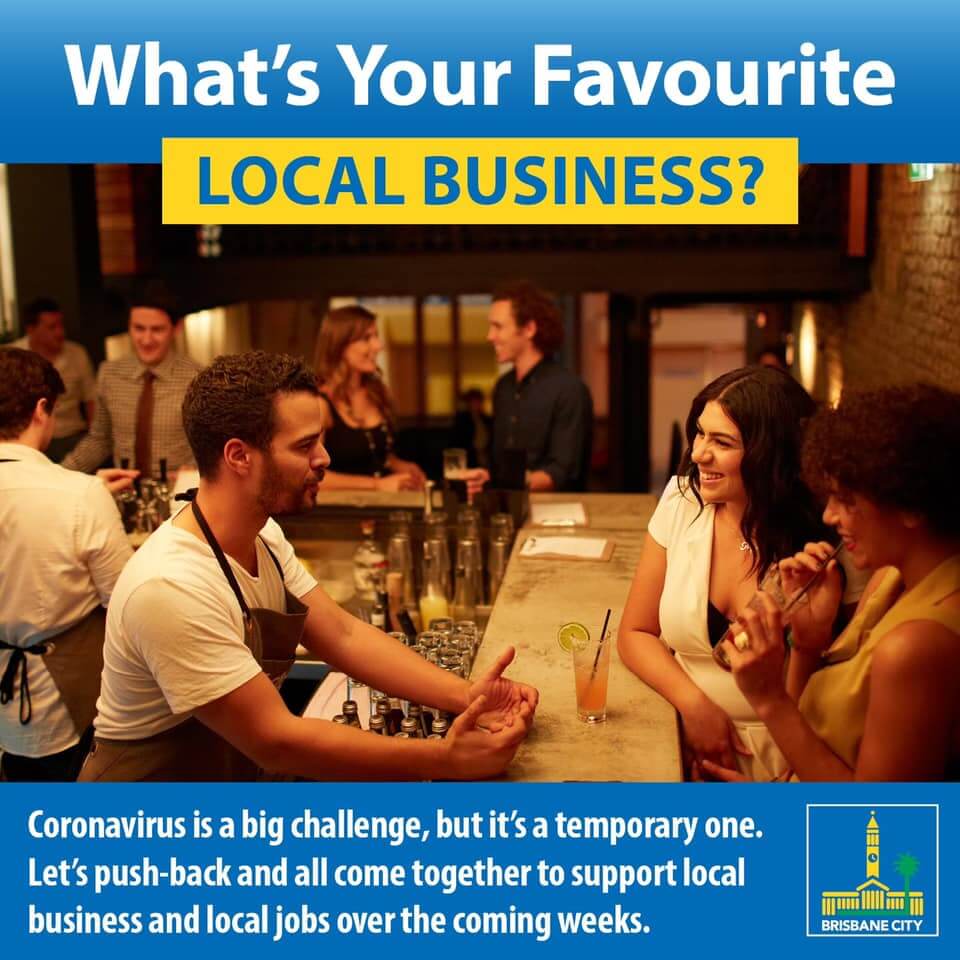 More Recent News
SAVE THE DATE!
The Brisbane North Chambers International Womens Day Long Lunch will be returning in 2024. Save the date, and watch this space for more details coming soon!! Read More
Tickets are now available for our signature Welcome drinks to kick off 2024. Read More
BNCC members are invited to join the VCC Christmas Party at VCC member pricing! Read More