New Membership Fees 2020 21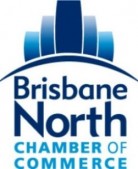 Brisbane North Chamber of Commerce has announced a new membership fee structure commencing from 1 July 2020. The new fee structure includes the introduction of micro, small and large business categories of membership.
BNCC President, Simon Penrose, said the changes reflected the current make up of chamber members.
"From large corporations to sole traders, our members come from a broad cross section of the business community.
"Accordingly, it is important our fee structure is fair and enables as many business owners as possible to join and continue to be part of our organisation.
"Most continuing members will likely fall into the micro and small business categories and, while these rates will go up by 10% from 1 July, this will be BNCC's first fee increase in more than five years."
BNCC membership fees from 1 July 2020
Micro business (1-3 employees): $242 per annum (inc. GST)
Small business (4 – 20 employees):                    $363 per annum (inc. GST)
Large business (21+ employees):                        $550 per annum (inc. GST)
More Recent News
SAVE THE DATE!
The Brisbane North Chambers International Womens Day Long Lunch will be returning in 2024. Save the date, and watch this space for more details coming soon!! Read More
Tickets are now available for our signature Welcome drinks to kick off 2024. Read More
BNCC members are invited to join the VCC Christmas Party at VCC member pricing! Read More