Business Tax Rate Falls To 26 Percent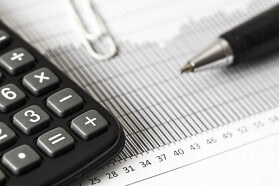 The first of July saw the company tax rate for small and family businesses dropping from  27.5% to 26%.
The reduction for businesses with turnover of less than $50 million will drop again in 2021 down to 25%.
The change will have knock on effects such as the impact on the maximum franking rate which applies to dividends paid by some companies.
In addition the rate of the small business income tax offset for unincorporated businesses will increase from 8% to 13%.
As always be sure to seek advice on any of the recent changes from your accountant. And if you're looking for local expertise in this area be sure to check out the member section of the BNCC website, including our major partners at Northern Business Consultants.
More Recent News
SAVE THE DATE!
The Brisbane North Chambers International Womens Day Long Lunch will be returning in 2024. Save the date, and watch this space for more details coming soon!! Read More
Tickets are now available for our signature Welcome drinks to kick off 2024. Read More
BNCC members are invited to join the VCC Christmas Party at VCC member pricing! Read More