State Government To Increase Spending With SMALL BUSINESS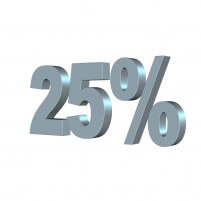 The beginning of the new financial year saw the launch of a 25% procurement target from the Queensland Government.
 
The Queensland Procurement Policy means that government agencies must now ensure 25% of their collective spending is with small to medium businesses.
 
The policy is designed to give local small business access to Government markets. The target will increase to 30% by 30 June 2022.
 
Currently the State Government spends approximately $22 billion with Queensland businesses. Part of the new strategy will see at least one small to medium business invited to quote or tender for new procurement valued at $250,000 or less.
 
The government is also looking to connect with and match up local buyers and suppliers as part of its response to COVID-19. To be part of this process and to check out the products in demand be sure to register with the COVID-19 supplier portal.
More Recent News
SAVE THE DATE!
The Brisbane North Chambers International Womens Day Long Lunch will be returning in 2024. Save the date, and watch this space for more details coming soon!! Read More
SAVE THE DATE! Tickets will soon be available for our signature Welcome drinks to kick off 2024. Read More
BNCC members are invited to join the VCC Christmas Party at VCC member pricing! Read More