CORONAVIRUS & TRAVEL INSURANCE. WHAT's COVERED?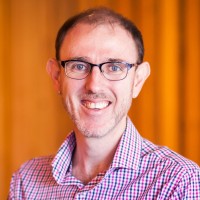 You've booked flights, paid for your travel insurance and now you want to cancel your trip because of the Coronavirus outbreak. Will your travel insurance policy respond if you cancel your trip?

Aside from the obvious health risk presented by the spread of coronavirus, it also poses major implications for Australian business travel.
Put simply, the timing is critical in determining if your travel insurance policy will respond. Your travel insurance policy should respond but this will depend on which policy you have, and what date you purchased it.
The below factors will also impact whether you will be covered:
The Department of Foreign Affairs and Trade (DFAT) lifted the advice level to level 4 (the highest possible) for the Hubei region of China on January 23, when the outbreak became a "known" event. Policies purchased after this date may not be covered.
Your expenses may be covered if you commenced the travel before DFAT lifted the alert to level 4.
Travel insurance policies bought after the advice level was raised will not cover epidemic, pandemic and related disease if this is an exclusion in your travel insurance policy. In all likelihood you won't be covered if you ignore travel warnings and travel to a region marked as 'Do not travel' such as China during the novel coronavirus outbreak.
If you find that your travel insurance policy isn't providing the cover you need, you may still have options. Some airlines are offering refunds so contact them to see what your options may be.
Remember insurance covers you for unknown events. Once an event is known then this weakens the cover or may even extinguish it.
Often insurers will cover cancellations only after you have already tried and failed to get the airline or other provider to sort the problem out.
Many Insurers cut off cover for claims resulting from novel coronavirus from around 21 January 2020 for travel to China and 31 January for travel worldwide.
What you can do now:
With the current alert level and additional border measures in place, reconsider any travel, particularly to China. Further, in many jurisdictions, particularly Queensland, the current advice from Government is clear - do not travel.
If necessary, consult your doctor to ascertain whether any pre-existing medical condition you may have could make you more susceptible to get the virus. Commonly excluded from medical insurance cover are breathing and lung conditions. The coronavirus would fall into this category.
If you have a travel cancellation or disruption loss, contact your travel agent or the airline (before submitting a claim) to seek a refund where possible or make alternate travel arrangements based on existing tickets. After this, if you still have a loss, you may wish to submit a claim along with the original and amended itineraries and relevant documents to substantiate your remaining loss.
Read your product disclosure statement to understand what your travel insurance covers you for.
If you are not sure, contact us today.
Aaron Macdonald
Director
Business Insurance Cover Services




Business Insurance Cover Services Pty Ltd ABN 46 600 141 473 (CAR No 467164) & Aaron Macdonald (AR No 340392) Authorised Representative of Community Broker Network Pty Ltd | AFSL 233750 | ACN 096 916 184


Important note – this information is provided to assist you in understanding the terms, implications and common considerations in travel insurance. It does not constitute advice, is of a general nature and does not take into account your personal circumstances. Before acting on any of this information you should consider the appropriateness of the information having regard to your individual circumstances.
More Recent News
SAVE THE DATE!
The Brisbane North Chambers International Womens Day Long Lunch will be returning in 2024. Save the date, and watch this space for more details coming soon!! Read More
Tickets are now available for our signature Welcome drinks to kick off 2024. Read More
BNCC members are invited to join the VCC Christmas Party at VCC member pricing! Read More