Have Your Say On Stroke Rehab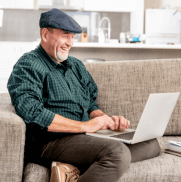 Members of the public are invited to participate in a citizen's jury to help identify research priorities related to stroke rehabilitation.
The jury process involves four 3-hour online sessions where participants will listen to testimonies and make suggestions for how funding should be directed.
The research project is being led by Griffith University and participants will be compensated $200 for their time.
To find out more please see the attached flyer which includes contact details for those interested in participating.

Thanks to chamber member Judy Gregory for bringing this important initiative to our attention.
More Recent News
SAVE THE DATE!
The Brisbane North Chambers International Womens Day Long Lunch will be returning in 2024. Save the date, and watch this space for more details coming soon!! Read More
SAVE THE DATE! Tickets will soon be available for our signature Welcome drinks to kick off 2024. Read More
BNCC members are invited to join the VCC Christmas Party at VCC member pricing! Read More