Covid Assistance For Business Owners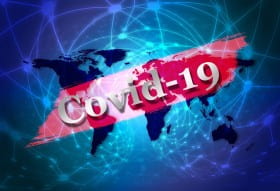 Over recent weeks a range of measures have been announced by all levels of Government to support those businesses impacted by lockdowns.
If you are an employer you can now apply for a grant if you were impacted by the South East Queensland lockdown which ran from 31 July through to 8 August. 
Those firms with payroll less than $1.3 million can apply for $10,000 while those with payroll up to $10m can apply for $15,000. Large tourism and hospitality focused businesses with payroll over $10m can apply for $30,000.
Be sure to use the online eligibility checker before applying. The government has confirmed all eligible businesses will receive funding. 
Applications will remain open until 16 November 2021.
Non-employing sole traders can also apply for $1000 grants. For information on who can apply and how to apply click here.
More Recent News
SAVE THE DATE!
The Brisbane North Chambers International Womens Day Long Lunch will be returning in 2024. Save the date, and watch this space for more details coming soon!! Read More
Tickets are now available for our signature Welcome drinks to kick off 2024. Read More
BNCC members are invited to join the VCC Christmas Party at VCC member pricing! Read More