Supporting Each Other With Aaron Macdonald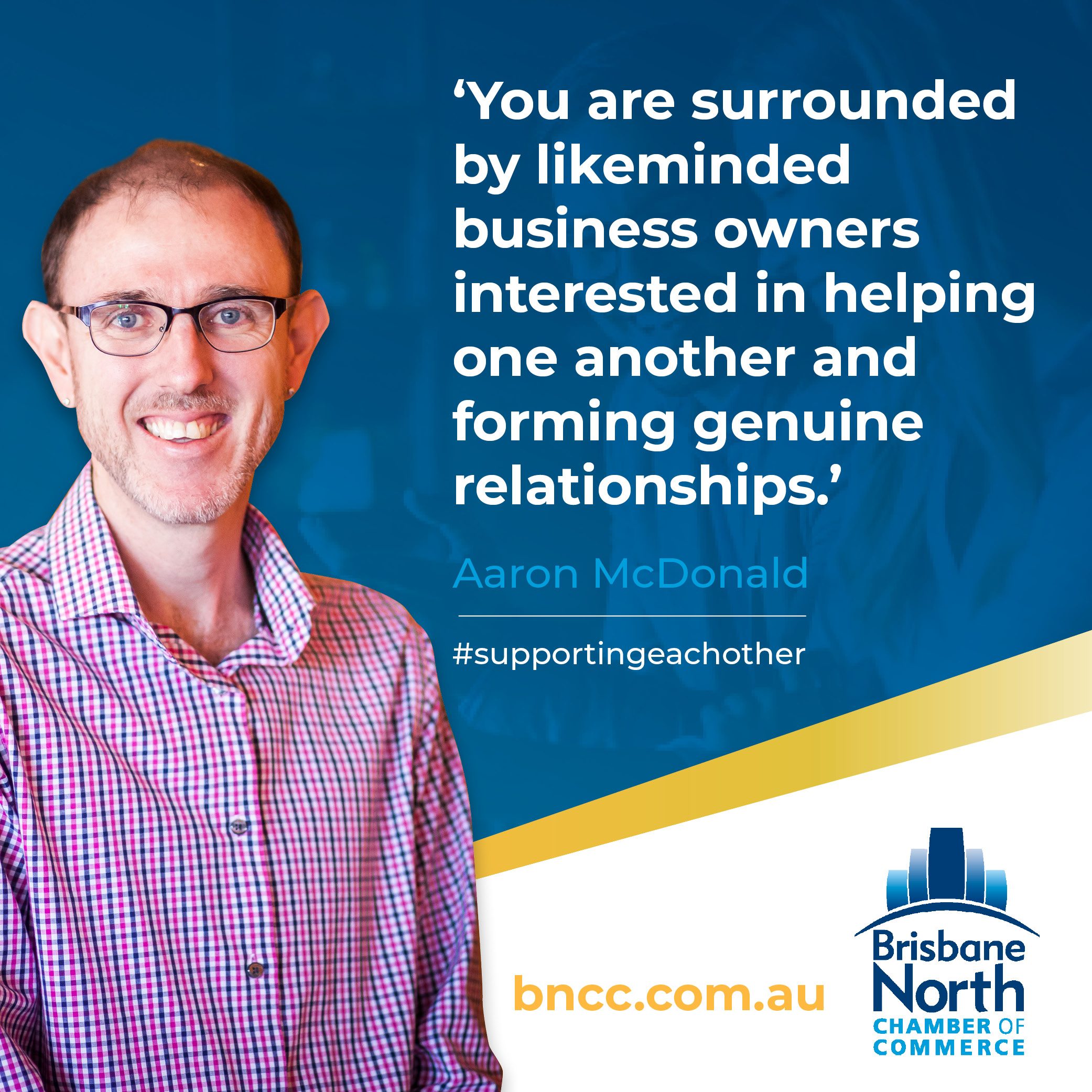 Aaron Macdonald has been a member of Brisbane North Chamber of Commerce since 2017.
He owns and runs northside brokerage firm Business Insurance Cover Services and says being a member of BNCC is perfect for anyone who values the relational side of networking.
'Come along to monthly Night Owls and the first thing you notice is people don't step on each other in the hunt for quick sales. You feel like you are surrounded by likeminded business owners interested in helping one another and forming genuine relationships.
'The best thing is, when all is said and done, BNCC is a great place for doing business. Some of my longest and most valued clients have emerged from the trusting relationships I've developed through the chamber.'
Business Insurance Cover Services has been an active supporter of Night Owls networking and the chamber's Signature Events for a number of years. Aaron recently took on a more active role at BNCC, joining the chamber's executive in 2020.
#supportingeachother
More Recent News
SAVE THE DATE!
The Brisbane North Chambers International Womens Day Long Lunch will be returning in 2024. Save the date, and watch this space for more details coming soon!! Read More
Tickets are now available for our signature Welcome drinks to kick off 2024. Read More
BNCC members are invited to join the VCC Christmas Party at VCC member pricing! Read More