Supporting Each Other With Andrew Eagleson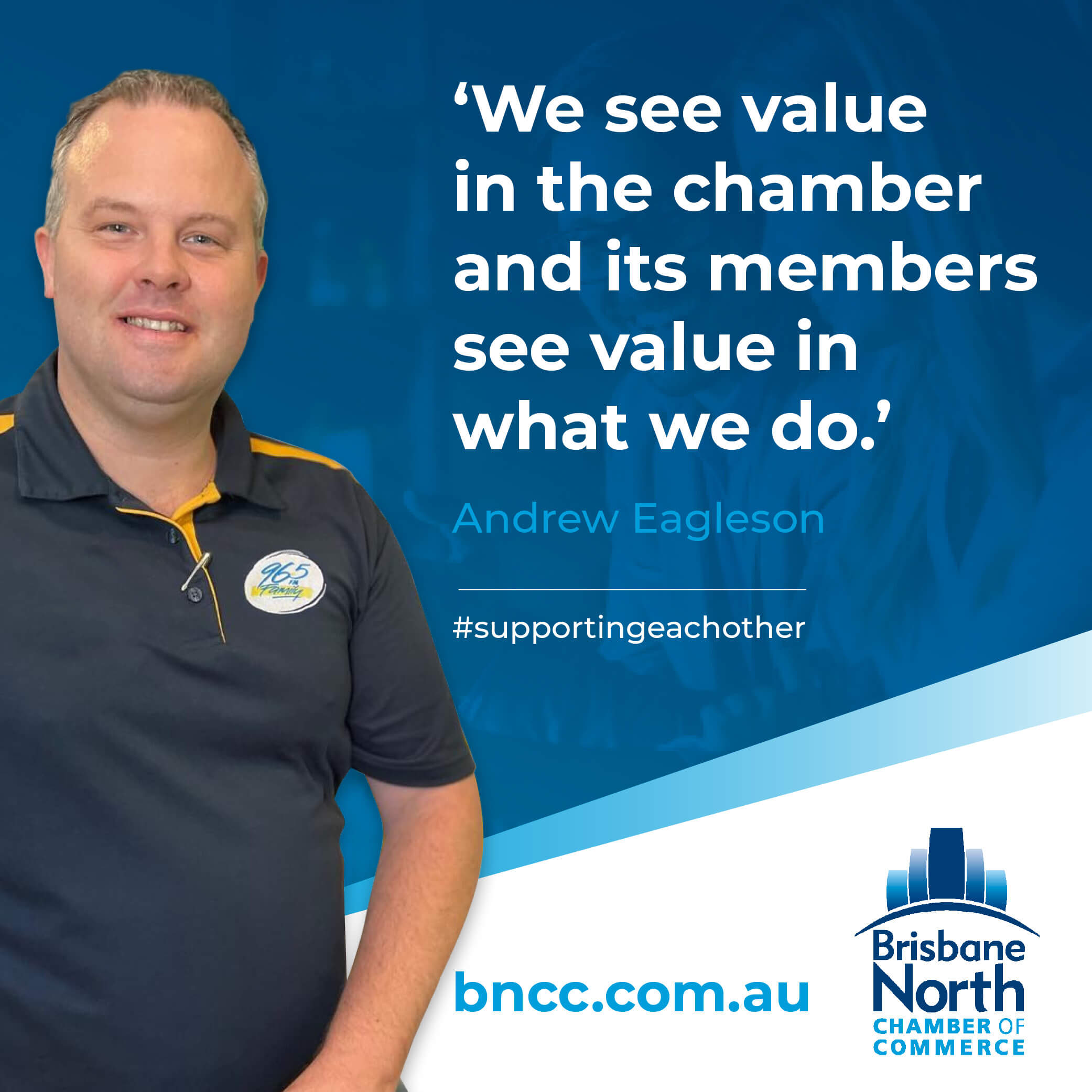 Andrew Eagleson is a familiar and regular visitor to BNCC's monthly networking events.
As the Account Manager for 96five FM, Andrew began coming along to the chamber's Night Owls evenings soon after the radio station came on board as BNCC's Platinum Sponsor for 2021.
'We already knew the Brisbane North chamber was a good fit for our station, because so much of our family listenership are small business operators. 
'What I hadn't appreciated was the scale and scope of the chamber's membership and what that could mean in terms of business outcomes. I'm the sort of person who prefers making a dozen phone calls rather than coming along to networking events. But after my first Night Owls I was hooked.
'Chamber events are full of genuine people wanting to make meaningful and long-lasting business connections. More importantly, I've now had numerous follow-up meetings with people I've met through the chamber and am pleased to report we have signed up several new stations sponsors as a result.
'It's a better outcome than I could have imagined, and I know it has worked because we see value in the chamber and its members see value in what we do.'
96five is Brisbane's family radio station, committed to broadcasting engaging content suitable for the entire family. Listen at 96.5 on the FM dial or live online here.
#supportingeachother
More Recent News
SAVE THE DATE!
The Brisbane North Chambers International Womens Day Long Lunch will be returning in 2024. Save the date, and watch this space for more details coming soon!! Read More
Tickets are now available for our signature Welcome drinks to kick off 2024. Read More
BNCC members are invited to join the VCC Christmas Party at VCC member pricing! Read More