Supporting Each Other With Dr Leon Burgess Dean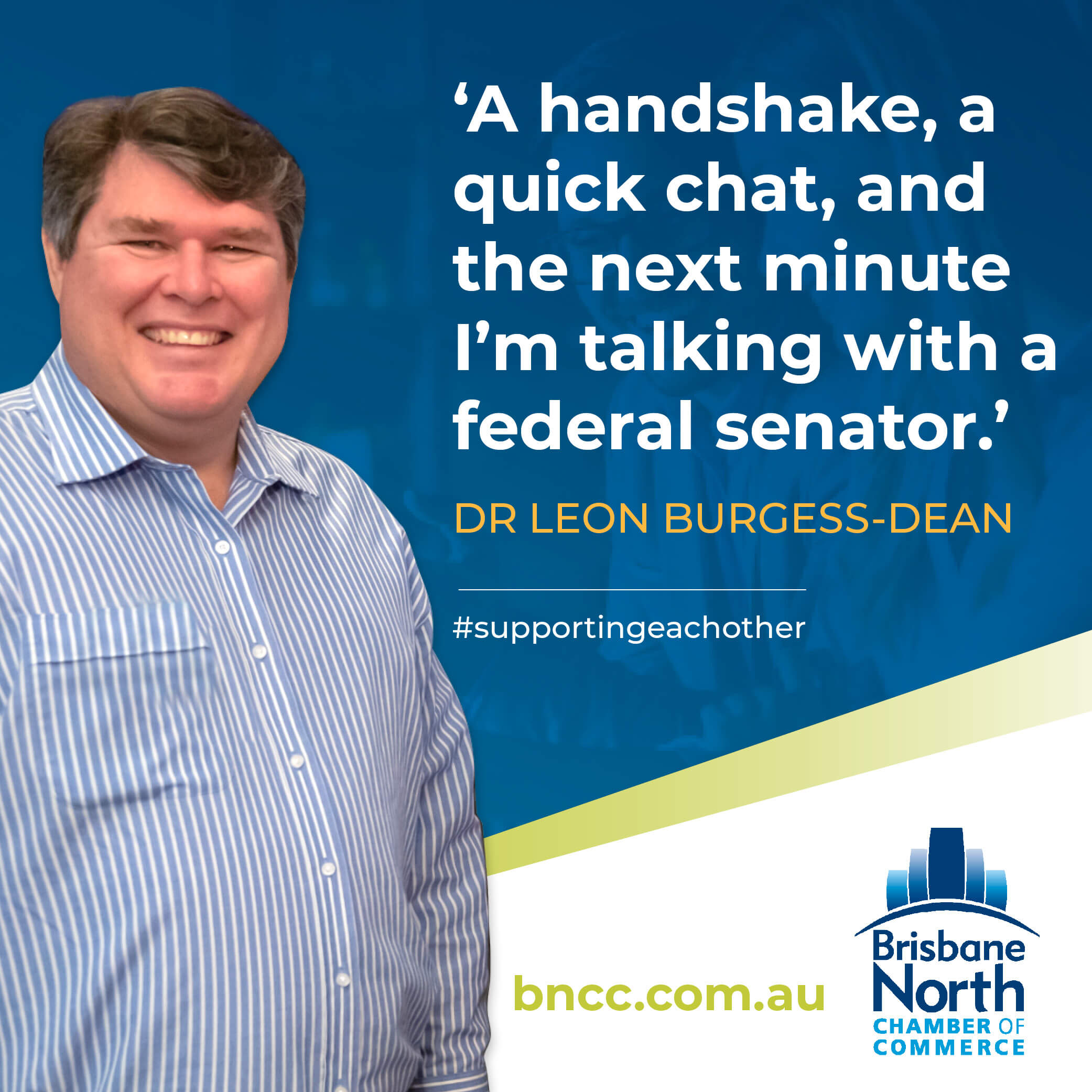 Dr Leon Burgess-Dean has been a member of BNCC since 2019. His business, CalAlSil, produces distinctive materials coatings which act as sustainable, low-energy, high-performance alternatives to existing oil-based resins, paints and sealants.
Key to Leon's success in business is his ability to speak directly to Government and industry representatives.
"Whether it's potential customers, suppliers, or local decision makers I'm in the chamber to make connections.
"The importance of those connections was brought home to me at a recent chamber networking event. I was telling fellow member Chris Lehmann from Tradesmen On Time about how I'd like the opportunity to discuss my products with someone from Canberra. 
"Little did I know that in the next room was a senior Queensland politician well known to Chris.
"A handshake, a quick chat and the next minute I'm talking with a federal senator.
"Governments will play an increasingly important role in determining safe and sustainable building standards over the years ahead, and conversations like the one I had that day are worth their weight in gold because they help me to understanding what policy makers are thinking.
"You don't get those doors opened every day and it makes all the difference to my business."
#supportingeachother
Brisbane North Chamber of Commerce has launched the 'Supporting Each Other' campaign. Each week during May and June we'll be featuring stories of Northside businesses and how they've connected with one another through the chamber. The campaign focuses on the importance of meeting, connecting, and building relationships in business.
More Recent News
SAVE THE DATE!
The Brisbane North Chambers International Womens Day Long Lunch will be returning in 2024. Save the date, and watch this space for more details coming soon!! Read More
Tickets are now available for our signature Welcome drinks to kick off 2024. Read More
BNCC members are invited to join the VCC Christmas Party at VCC member pricing! Read More