Christmas Closure At Bncc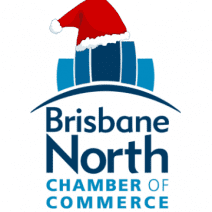 The Brisbane North Chamber of Commerce office will close from Friday 17th December 2021.
Our first day back after the break will be Monday 17thJanuary 2022.
The BNCC website will be operational throughout this period, which means members and visitors will still be able to book tickets for upcoming events.
Members can also continue to update their details and post business to business offers in the chamber's online member area.
See you in 2022!
More Recent News
SAVE THE DATE!
The Brisbane North Chambers International Womens Day Long Lunch will be returning in 2024. Save the date, and watch this space for more details coming soon!! Read More
SAVE THE DATE! Tickets will soon be available for our signature Welcome drinks to kick off 2024. Read More
BNCC members are invited to join the VCC Christmas Party at VCC member pricing! Read More