Congratulations Susan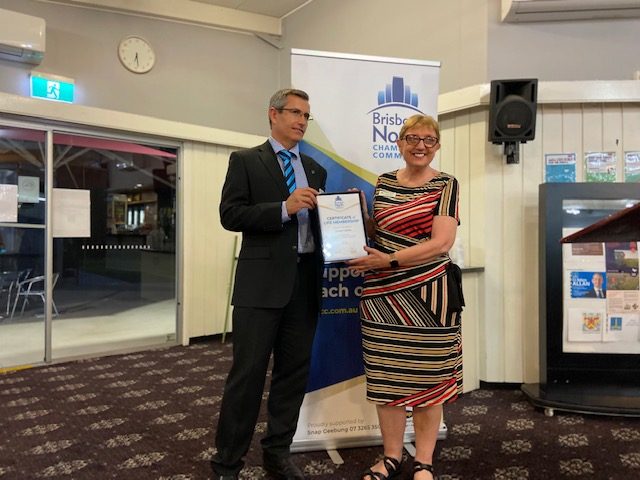 Brisbane North Chamber of Commerce has awarded lifetime membership to Susan Green.
Susan is the owner of local bookkeeping firm, Verdant QBooks, and has been a member of BNCC since 2016.
In addition, Susan served the chamber for a number of years in her role as the BNCC Administrative Officer.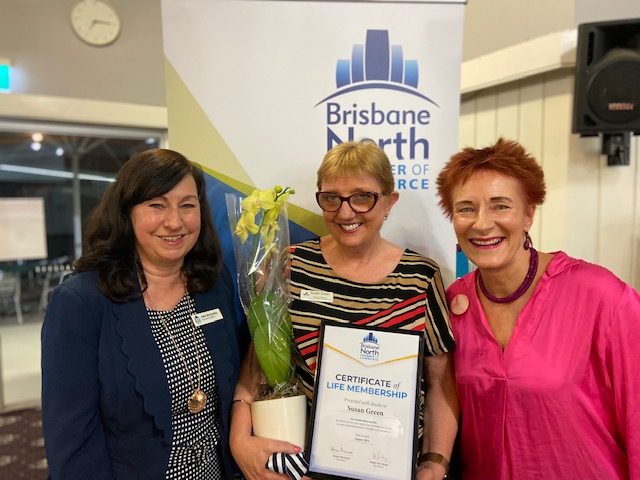 Chamber President, Simon Penrose, paid tribute to Susan's many years of service.
'Susan has been a loyal, dedicated, and much-admired part of the BNCC team.
'Anyone who has come along to a chamber event will remember Susan's warm and welcoming smile at the front desk. Susan's award of life membership is well deserved and fitting recognition of her tireless work supporting the chamber and its members,' he said.
Congratulations Susan!
More Recent News
SAVE THE DATE!
The Brisbane North Chambers International Womens Day Long Lunch will be returning in 2024. Save the date, and watch this space for more details coming soon!! Read More
Tickets are now available for our signature Welcome drinks to kick off 2024. Read More
BNCC members are invited to join the VCC Christmas Party at VCC member pricing! Read More