Help Shape The Future Of YOUR CHAMBER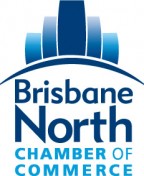 Nominations have now opened for BNCC members who wish to join the chamber's Executive Committee in 2022.

The Executive Committee meets each month and assists in overseeing the strategic direction of the chamber, its advocacy work as well as community and member engagement.
To nominate, applicants will need to complete a nomination form and submit it to events@bncc.com.au by close of business Monday 25 October 2021.
The new Executive Committee will be confirmed at the chamber's Annual General Meeting which will take place at 6.00pm on Monday 1 November 2021. Notification of the meeting can be found here.
If you cannot attend the AGM but would like another member to vote on your behalf please complete a proxy form which should be submitted to events@bncc.com.au no later than close of business Friday 29 October 2021.
All BNCC members are encouraged to attend the 2021 Annual General Meeting. Please be in attendance by 6.00pm sharp.
More Recent News
SAVE THE DATE!
The Brisbane North Chambers International Womens Day Long Lunch will be returning in 2024. Save the date, and watch this space for more details coming soon!! Read More
Tickets are now available for our signature Welcome drinks to kick off 2024. Read More
BNCC members are invited to join the VCC Christmas Party at VCC member pricing! Read More