Exploring The Future Of Work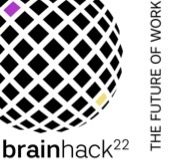 A forum of Australia's most innovative business leaders is set to examine key questions about the future of the country's workplaces.
Brain Hack 22 will unpack what work looks like now and how it will impact us in the future. The forum will also discuss what we must do to ensure we're best placed to tackle and take advantage of the challenges that lie ahead.
The event will consist of leading keynote speakers, a group workshop, and panel discussions with some of Australia's top business leaders. Drinks and networking will follow the forum .
Event details:

Brain Hack 22
Who:
Master of Ceremony: Paul Pitsaras, Managing Director of The Open Mind Institute
Master of Ceremony: Ian Jacobs, Triple World Champion & Co-Founder Thundaball
Opening address: Simon Penrose, President of Brisbane North Chamber of Commerce
When:
Thursday, 13th October. Arrival 5.30pm.
Where:
Brisbane Business Hub
Level 2, 155 Queen Street, Brisbane, QLD, 4000
If you're interested in attending Brain Hack 22, please contact BNCC President, Simon Penrose directly.
Brain Hack 22 is presented by Jumpstart Collective in partnership with The Open Mind Institute and Brisbane North Chamber of commerce.
More Recent News
SAVE THE DATE!
The Brisbane North Chambers International Womens Day Long Lunch will be returning in 2024. Save the date, and watch this space for more details coming soon!! Read More
Tickets are now available for our signature Welcome drinks to kick off 2024. Read More
BNCC members are invited to join the VCC Christmas Party at VCC member pricing! Read More