Welcome Steven And Debra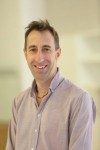 Brisbane North Chamber of Commerce welcomes Steven Turner and Debra Krause to the chamber's support team.
Steven and Debra will organise and run the chamber's events. The team will also assist members with their enquiries and provide administrative assistance to the chamber executive.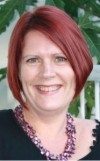 Chamber President, Simon Penrose, said having Steven and Debra on board was great news for members.
"Steven and Debra bring many years of experience to our team.
"They have a fantastic track record supporting and running events of all sizes across South-East Queensland.
"As a chamber we continue to look for ways to improve so we can offer our members the finest quality events and an outstanding level of customer service. Having a professional, high-quality support team is essential to making that happen. "
For all enquiries about BNCC events or your chamber membership please contact Steven and Debra directly.
More Recent News
SAVE THE DATE!
The Brisbane North Chambers International Womens Day Long Lunch will be returning in 2024. Save the date, and watch this space for more details coming soon!! Read More
Tickets are now available for our signature Welcome drinks to kick off 2024. Read More
BNCC members are invited to join the VCC Christmas Party at VCC member pricing! Read More