Get Your Member Profile 2023 Ready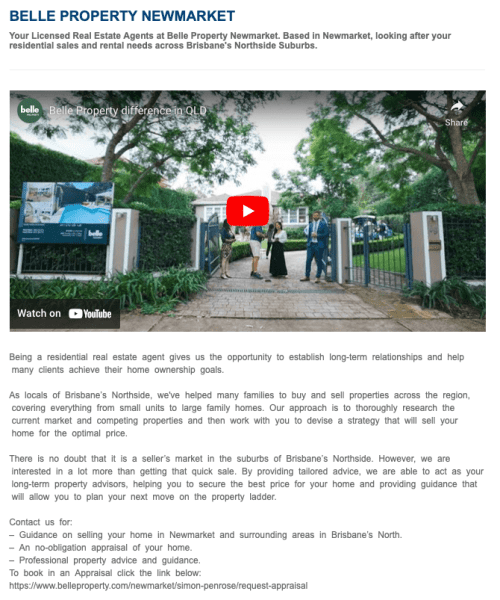 Now's the perfect time to update your BNCC Online Member Profile. Your member profile is your exclusive page on the BNCC website. Here are our top 5 tips for getting the most out of your profile.
1. Add a member offer
Grab the attention of potential customers with an exclusive offer or discount.
2. Include social links
Help other members find and connect with you via Facebook, LinkedIn, Twitter and Instagram.
3. Update contact information
Be sure to check your web address and phone numbers are correct. You can also add individual contact details.
4. Add your location
Let people find your business via the built-in Google Maps function.

5. Embed a YouTube video
Bring your BNCC presence to life by adding a YouTube video.
Start updating today: simply visit the BNCC members area, log in and hit 'edit profile'.
Having trouble logging in? Let us know, and we'll set you up with a new password.
More Recent News
SAVE THE DATE!
The Brisbane North Chambers International Womens Day Long Lunch will be returning in 2024. Save the date, and watch this space for more details coming soon!! Read More
Tickets are now available for our signature Welcome drinks to kick off 2024. Read More
BNCC members are invited to join the VCC Christmas Party at VCC member pricing! Read More