Member Survey Results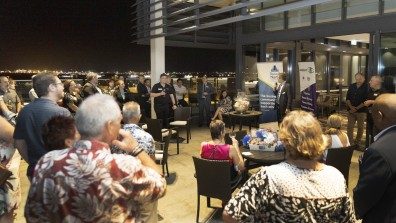 The results are in from BNCC's 2022 member survey.
With COVID restrictions now eased, the survey asked members what improvements they would like to see at future chamber events.
Specifically, members were polled on what they liked best about BNCC's monthly networking events, with 80% of respondents saying they enjoyed the fact it was an evening event, while 60% said they liked that it was free for members.
When asked what they would like to see added to Night Owls, 74% said they wanted to see new members introduced, 58% a guest speaker, while 47% said they would like to see food provided.
We also asked members if they would be prepared to pay to attend Night Owls, and 55% said no. Several members also commented that attending networking without extra cost was a distinct benefit of BNCC membership.
Around 15% of members responded to the survey.
Chamber president Simon Penrose said this year's survey had provided invaluable feedback.
"We're particularly interested in providing the best possible monthly networking experience for members.
"The great news is that we will begin rolling out many improvements to events over the coming weeks in response to these findings."
More Recent News
SAVE THE DATE!
The Brisbane North Chambers International Womens Day Long Lunch will be returning in 2024. Save the date, and watch this space for more details coming soon!! Read More
Tickets are now available for our signature Welcome drinks to kick off 2024. Read More
BNCC members are invited to join the VCC Christmas Party at VCC member pricing! Read More