Small Business Month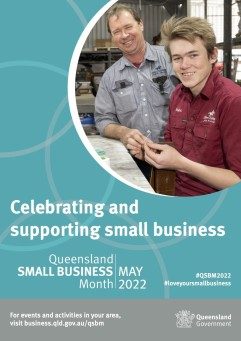 May is Queensland Small Business Month, celebrating the state's thousands of small business operators and their contribution to the local economy.
The State Government wants this year's focus to draw attention to the thousands of small businesses across Queensland that have kept the economy moving.
Throughout May, there are hundreds of events taking place designed to help businesses connect, collaborate and network.
Here's a link to all the Queensland Small Business Month activities, including numerous online and in-person events.
The month coincides with the 'Love your small business campaign', designed to encourage people to support their local small businesses.
You can show your support for small businesses across social media in May by using the hashtags #QSMB2022 and #loveyoursmallbusiness
More Recent News
SAVE THE DATE!
The Brisbane North Chambers International Womens Day Long Lunch will be returning in 2024. Save the date, and watch this space for more details coming soon!! Read More
Tickets are now available for our signature Welcome drinks to kick off 2024. Read More
BNCC members are invited to join the VCC Christmas Party at VCC member pricing! Read More