What Can Ai Do For My Business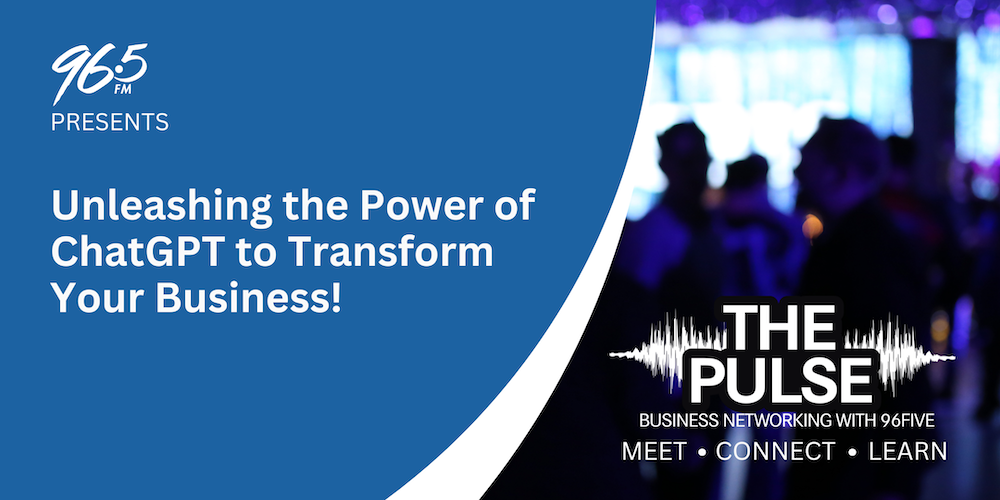 Discover the remarkable potential of ChatGPT at "The Pulse" business forum.
Join fellow business owners on Wednesday, 30 August, for a presentation on the cutting-edge potential of generative Artificial Intelligence and what it can do for your business.
Expert IT speaker Dr. Paul Darwen will present real-world examples showcasing invaluable insights into how Al can revolutionize communication, supercharge efficiency, and create personalized experiences for your customers.
Ticket sales are closing soon, so hurry to secure your place at "The Pulse." We'd love to see you there!
Event details
"The Pulse" by 96five
5.30pm-7.30pm, Wednesday 30 August
The Captain's Room, The Pavilions, 1 Greg Chappel St, Albion
Tickets: $40

Book now Book now
Dr. Paul Darwen is Associate Dean of Information Technology at James Cook University and a distinguished researcher in the fields of Artificial Intelligence and data mining. His current research into methods of data mining and time-series prediction has applications that include predicting which customers will buy a product, diagnosis of rare diseases, and predicting extreme weather events like river floods. Dr. Darwen enjoys sharing his knowledge with businesses, helping them embrace technology to enhance their efficiency and competitiveness.
"The Pulse" is a 96five initiative providing a forum for like-minded business people to meet, connect & learn concepts to strengthen & build their businesses.
More Recent News
SAVE THE DATE!
The Brisbane North Chambers International Womens Day Long Lunch will be returning in 2024. Save the date, and watch this space for more details coming soon!! Read More
SAVE THE DATE! Tickets will soon be available for our signature Welcome drinks to kick off 2024. Read More
BNCC members are invited to join the VCC Christmas Party at VCC member pricing! Read More