Green Light For Toombul Demolition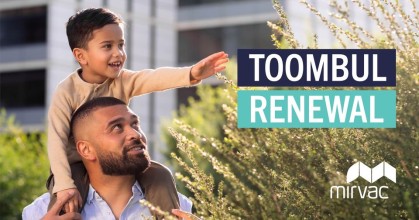 Brisbane City Council has given the green light to owner Mirvac's application to demolish the flood-devastated Toombul Shopping Centre.
Toombul was inundated during the February 2022 floods and has remained closed since.
The shopping centre's discontinuation impacted hundreds of local retailers and staff and has left the Northside without one of its major retail hubs.
In May last year, Mirvac announced Toombul's permanent closure before embarking upon a consultation process regarding the site's future development. Demolition work is due to start later this year.
In the meantime, Mirvac says it is continuing to work through several key issues, including:
Relocation of telecommunications towers to ensure no impact on mobile phone coverage and capacity.
Safe, continued operation of the Toombul Bus Interchange.
Engagement with key service providers, such as Air Train, regarding demolition near their infrastructure and
Appointment of a demolition contractor.
Mirvac says local roads, bikeways, and footpaths will remain open during the demolition works. The Toombul Bus Interchange and adjacent parking will remain open and accessible to the community.
For updates on what's happening at Toombul, visit toombulrenewal.com or email contact@toombulrenewal.com.
More Recent News
SAVE THE DATE!
The Brisbane North Chambers International Womens Day Long Lunch will be returning in 2024. Save the date, and watch this space for more details coming soon!! Read More
SAVE THE DATE! Tickets will soon be available for our signature Welcome drinks to kick off 2024. Read More
BNCC members are invited to join the VCC Christmas Party at VCC member pricing! Read More