Get to know …
Denis Keating, Everest Resources
Denis Keating is the owner and operator of Everest Resources and Ashwood Blinds
From home furnishings to human resources Denis Keating's business career is as diverse and different as they come.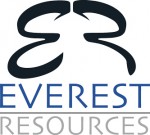 Denis owns and operates Everest Resources, which specialises in Human Resource Management and Workplace Health and Safety. The firm helps owners and managers of small to medium enterprises to plan, analyse and assess performance in the workplace. Through this process Everest Resources helps businesses to put in place effective processes, systems and documentation to achieve compliance and best practice outcomes.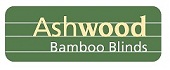 Denis' other business is Ashwood Blinds, which supplies and installs blinds and curtains throughout Brisbane. The company's products include Rollers, Romans, Venetians, Panel Glides, Verticals, Bamboo Rollups and Curtains. Ashwood Blinds also provides installation services to interior designers and Individual clients.
Outside of work Denis is actively involved in numerous community organisations including Hummingbird House, OzHarvest, Lifeflight, Aviation High School and End Polio Now. He is the immediate past president of Brisbane Airport Rotary.
As a member of the BNCC executive Denis says he has enjoyed meeting and listening to the stories of countless business owners.
"At each meeting there's an opportunity to learn from other members and to share your own business knowledge. The experience has taught me that we can all play a part in contributing to each other's success."
To find out more about either of Denis' businesses visit www.everestresources.com.au or www.bambooblinds.com.au. You can also contact Denis directly on 0419 029 606 or email denis@everestresources.com.au
More Recent News
SAVE THE DATE!
The Brisbane North Chambers International Womens Day Long Lunch will be returning in 2024. Save the date, and watch this space for more details coming soon!! Read More
Tickets are now available for our signature Welcome drinks to kick off 2024. Read More
BNCC members are invited to join the VCC Christmas Party at VCC member pricing! Read More