don't look Past The Chamber
Whether you're setting up, growing or changing your business, it's likely every level of support you will ever need is on offer through the Brisbane North Chamber of Commerce.

Rather than Google, why not use the extensive directory of local businesses available through the chamber's website.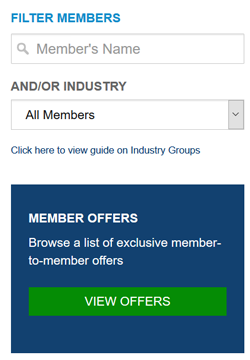 Does your business need legal, financial, accounting, IT, insurance, HR, marketing or just about any area of retail or service support? You can be certain there's a chamber member waiting to take your call.
Not only that, as a fellow chamber member, you are likely to get a good deal as well.

Chamber president, Simon Penrose, says members could also be missing out on new work because they are looking past the opportunity to collaborate.

"Rather than looking at other businesses as rivals, many smart firms are taking the opportunity to join forces in order to deliver a combination of unique services which they can then offer to larger industry and government suppliers."

"I encourage every chamber member to make the most of the considerable opportunities to work together, build stronger business relationships and create referrals for future work."

In addition to collaborative working relationships, chamber membership brings considerable benefits in terms of member deals and offers. These opportunities present tremendous savings for businesses and can be passed onto your team and family members as well.

More Recent News
SAVE THE DATE!
The Brisbane North Chambers International Womens Day Long Lunch will be returning in 2024. Save the date, and watch this space for more details coming soon!! Read More
Tickets are now available for our signature Welcome drinks to kick off 2024. Read More
BNCC members are invited to join the VCC Christmas Party at VCC member pricing! Read More