Lord Mayor Business Awards

The 2017 Lord Mayor's Business Awards were launched last month by Lord Mayor Graham Quirk who announced a new category and urged people to get their entries in or nominate other worthy contenders.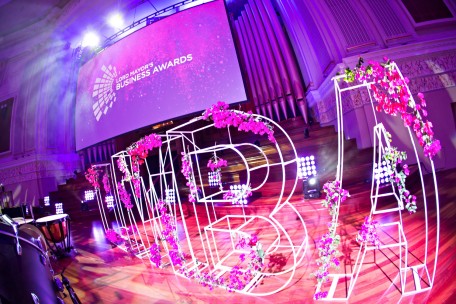 "The Lord Mayor's Business Awards recognise the invaluable contribution Brisbane's business community makes toward our $146 billion economy," said Cr Quirk at the City Hall event.

"The awards are now in their 12th year and continue to attract record numbers of entries. They really highlight why an increasing number of decision-makers worldwide are choosing to invest in Brisbane," said Lord Mayor Graham Quirk.

"There are a lot of unsung business heroes flying the flag for Brisbane and we want to give them the acclaim they deserve."

"So it's important we ensure the awards reflect current trends as well, which is why this year we introduce a new category – the Award for Outstanding Small Business.".

"We now also have two Innovation awards, giving us another opportunity to recognise the entrepreneurial and innovative spirit of our Brisbane's businessmen and women."

Lord Mayor Graham Quirk said the awards aligned with the priorities of the Brisbane 2022 New World City Action Plan to nurture companies positioned to capitalise on global markets.

Driven by Brisbane Marketing, they are the only awards in Brisbane to include businesses and individuals across all industries and sectors.
"The awards are a platform on which we can showcase the energy, drive and passion behind our businesses and attract high quality nominations from a wide range of industries," Cr Quirk said.

"Each year I never cease to be amazed and impressed by the depth and diversity of Brisbane's business community. In 2016 there were many highlights, including Joe Andon of Vuly Trampolines being named our youngest ever Business Person of the Year.

"Another was seeing Australian Country Choice (ACC) awarded the Optus Business Platinum Award – chosen from all category winners – after taking out the Doing Business In Asia Award."

"ACC operates one of the world's largest vertically integrated beef supply chains from its Australia TradeCoast headquarters and had previously won two other Lord Mayor's Business Awards".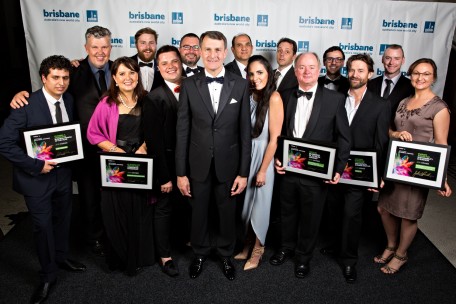 "I fully expect 2017 will be another memorable year."

Nominations close on July 21 and the 2017 winners will be announced at the Gala Dinner on Friday 27 October, where they will join LMBA winners from past years, including many from Brisbane's north side.
Whether you are a finalist or there to cheer someone else on and enjoy the exceptional food and live entertainment, the Gala is the business networking event of the year.
There are 11 award categories in total, with eight open to businesses:
Australia TradeCoast Award for Outstanding Small Business

Queensland Urban Utilities Award for Product Innovation
APLNG Award for Business Innovation
ISPT Award for Digital Adoption Strategy
ANZ Made in Brisbane Award for High-growth Business Start-Up
Energex Award for Sustainability in Business
HSBC Award for Doing Business in Asia
Port of Brisbane Award for Investment In Brisbane

And two awards open to individuals:
Singapore Airlines Young Business Person of the Year Award

Channel Seven Business Person of the Year Award

One outstanding category winner (chosen from a business award winner):
Optus Business Platinum Award


Visit lmba.com.au for more information on the 2017 awards and details on past winners.

More Recent News
SAVE THE DATE!
The Brisbane North Chambers International Womens Day Long Lunch will be returning in 2024. Save the date, and watch this space for more details coming soon!! Read More
Tickets are now available for our signature Welcome drinks to kick off 2024. Read More
BNCC members are invited to join the VCC Christmas Party at VCC member pricing! Read More