Get a head start on 2018

The end of year can be an incredibly busy time for business owners, particularly those in the retail sector. However, for other operators, December and January is often a quiet time and the perfect opportunity to catch up on some business housekeeping and staff development.
However, as we head toward Christmas and New Year many owners find it increasingly difficult to find suitable networking or training events.
One organisation that will be keeping its "small business" doors open is the Australian Taxation Office. The ATO's workshops for small business will keep rolling throughout December and will even carry on into January 2018.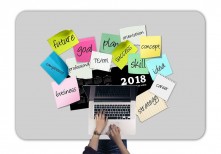 The workshop series focuses on key topics relevant to the smooth running of a small business including Record Keeping, Tax and Employer Essentials.
The workshops are offered in evening and morning sessions in numerous locations across Brisbane including in the city as well as at the ATO's office in Chermside.
Click here to book your place and see the list of all ATO small business workshops running from now up until 25 January 2018.
FINAL NOTE: Brisbane City Council held its final small business forum for 2017 in Boondall earlier in the month. As always it was great to see so many BNCC members in attendance.
More Recent News
SAVE THE DATE!
The Brisbane North Chambers International Womens Day Long Lunch will be returning in 2024. Save the date, and watch this space for more details coming soon!! Read More
Tickets are now available for our signature Welcome drinks to kick off 2024. Read More
BNCC members are invited to join the VCC Christmas Party at VCC member pricing! Read More