Opening of the RQAS Landscape Exhibition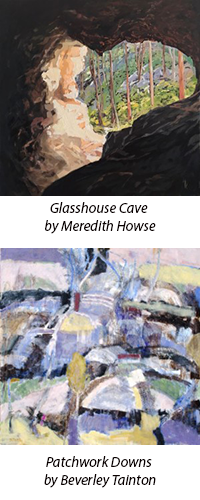 BNCC Member Royal Queensland Art Society Brisbane Branch Inc. (RQAS) invites fellow chamber members to the opening of the Landscape exhibition Wednesday 31 May, 7 pm.

Please join RQAS and Professor John Kane on Wednesday 31 May at 7.30pm for the opening of this year's Landscape Exhibition.

Thanks to sponsor the Canson Art, Judge Todd Whisson, Curator Beverley Tainton and Helpers. Exhibition will feature painting on loan from John Caldwell.

Exhibition continues until 17 June 2017

There is ample free parking in the streets around the gallery. Please observe all signs.

Wheelchair access to ground level Gallery.

Petrie Terrace Gallery Open 10am to 3.30pm, Tuesday to Sunday
www.rqas.com.au
www.rqasbiennial.com.au

---
The information and offering contained in this message is provided by the BNCC as information only and has not been reviewed, endorsed or recommended by the BNCC in any way.

More Recent News
SAVE THE DATE!
The Brisbane North Chambers International Womens Day Long Lunch will be returning in 2024. Save the date, and watch this space for more details coming soon!! Read More
SAVE THE DATE! Tickets will soon be available for our signature Welcome drinks to kick off 2024. Read More
BNCC members are invited to join the VCC Christmas Party at VCC member pricing! Read More