Tracking Down Business Grants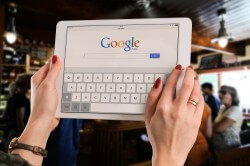 Finding the right grant for your business can be a difficult process.
Eligibility rules, match funding requirements and long application processes are just some of the hurdles faced by business owners when they go looking for assistance.
One of the most difficult tasks is simply trying to find out which grants are available.
Fortunately there are now a number online services which sift through hundreds of grants, loans and concessions in order to find the most appropriate  assistance for your business.
With the State Government's grant finder tool you can nominate areas of interest as well as the type of support you are looking for.
Similarly, the Federal Government's grant finder tool uses your postcode to find grants and support programs near to you.
BNCC members will also find useful the State Government's small business grants schedule.
This handy summary lists all current grants, how much you can apply for as well as the opening and closing dates for applications.
More Recent News
SAVE THE DATE!
The Brisbane North Chambers International Womens Day Long Lunch will be returning in 2024. Save the date, and watch this space for more details coming soon!! Read More
Tickets are now available for our signature Welcome drinks to kick off 2024. Read More
BNCC members are invited to join the VCC Christmas Party at VCC member pricing! Read More